Josh Bogner, Agent
Josh was born in Colorado and raised in Lebanon County. He graduated from Eastern Lebanon County High School in 2000 and entered into the United States Marine Corps, where he served ten honorable years, while being on two deployments to Iraq. He has also served as a police officer and an investigator for the past 8 years.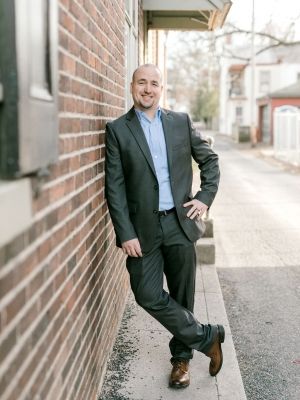 Josh brings a continued desire to serve the community while helping clients looks for the home of their dreams. Having a passion for working hard and being committed to clients is what is necessary to achieve their dreams.
Josh entered into his 10th year with his beautiful wife, Christine. He has 4 children ranging from 18 years of age all the way down to an infant. In his free time, Josh has a love for the Denver Broncos and Philadelphia Phillies. Some of his other favorite activities include; family time, watching movies and traveling.
Josh@BeringRealEstate.com | 908.342.1341