Mike Bieschke, Agent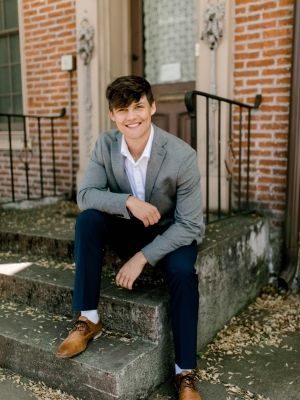 Mike was born in Baltimore, Maryland and then moved to Lebanon when he was in Middle School. He graduated from Northern Lebanon High School in the class of 2020. He attended Kutztown University to further his knowledgeable background in Music. Currently, Mike lives in Fredericksburg and is engaged to his Fiance, Tabitha.
After school, he developed his passion as a salesperson from working in the golf industry for a few years. There he developed a salesman personality and found a great sense of accomplishment whenever he worked with a customer and helped them with their specific needs. He decided to pursue real estate to further assist as many people as he can in the business and found a real passion for it. In his spare time, he teaches at the Jonestown Dance Studio. He teaches voice lessons and also a Musical theater class. He enjoys working and bonding with the kids and finds music to be a great outlet for them. He also helps work in the Pro Shop at Pine Meadows Golf Complex.
Mike is beginning his real estate career, he is very proud to be a part of a great team at Bering Real Estate. His friendly face, and passionate personality will help make buying and selling a house an easy and comfortable experience. He is excited to assist you with any of your Real estate needs!
Mike@BeringRealEstate.com | 717.673.2483