Dean Byler, Agent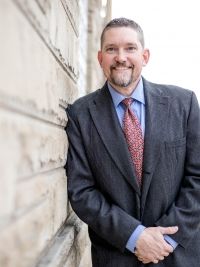 Dean Byler brings a unique skillset to the Bering team as a real estate agent and home renovations contractor. Specializing in home projects that build value and revitalize tired living spaces, he helps homeowners get their current home ready to list and facilitate updates in their new home. Dean serves our clients as a realtor and small business owner who recognizes the importance of communicating well, paying attention to details, and building lasting relationships.
A graduate of Northern Lebanon HS and the University of Rochester, Dean has spent over two decades in sales, marketing, and business development roles. Most recently, he has fostered a solid fan base of homeowners who appreciate his "friendliness, honesty, dependability and quality work!"
Dean currently serves the greater Harrisburg region, where he and his wife Elizabeth live, along with five of their eight children and their grandson. Married for 23 tremendous years, they enjoy life to the fullest and relish time spent together as family, especially outdoors around a campfire.
Dean@BeringRealEstate.com | 717.884.2739