Arianne Day, Agent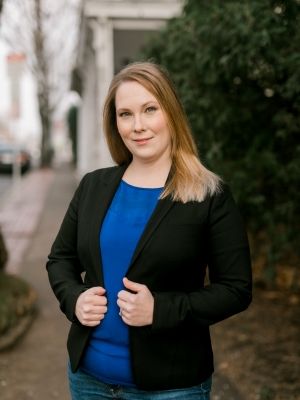 Arianne Day has been an active member of her community since immigrating from Canada in 2015. Her passion for connecting with people in her community has progressed into expanding her career in real estate. Going through the first time homebuyer process herself with her husband has given her a greater appreciation and understanding of why it is important to choose the right agent that will put you first, someone who is knowledgeable, and a person that has made strong, trustworthy connections throughout the industry. Integrity and honesty is everything. For some, this will be the biggest financial decision they will make in their lives. You are not just another transaction.
Arianne is a proud member of the Bering Real Estate Team. Once you choose her to guide you through your buying or selling process, you are also harnessing a fully serviced real estate brokerage that has the expert knowledge and connections from an experienced team to make a smooth and profitable outcome for you. Arianne works closely with first time homebuyers and military families needing to relocate. She has a unique understanding of Homeowners Associations and the Uniform Planned Community Act of Pennsylvania. Whether this is to be your temporary home while serving our country, an investment property, or your forever home, Arianne will be there to guide and support you from start to finish.
When Arianne isn't browsing the real estate markets for opportunities and inspiration, she spends her time as a devoted military wife and mom of two toddlers. Her spare time is usually spent with her family, traveling, and brainstorming interior and exterior renovation ideas with friends and family.
Like, Know & Trust. It would be my honor to serve you for any of your real estate needs throughout Pennsylvania.
So Let's Start Talking!
Arianne@BeringRealEstate.com | 717.304.1490