Robert Bering, President
Robert is President/Co-Founder of Bering Real Estate Co.™ As president, Robert oversees the daily operations of the company and facilitates the company's strategic growth plans. Robert is a graduate of Penn State University with a BS in Finance. Licensed in 2007, Robert excels working with single family home buyers and calculating cash flows for multi unit investment properties.
In 2005, Robert graduated from the World Wide College of Auctioneering in Mason City, Iowa. Robert is an auctioneer for Manheim and Adesa automobile auctions located in Pennsylvania, New York, and Virginia.
Robert resides in Palmyra with his wife, Nicole, their daughter Madison and their son Mason. In his spare time, Robert enjoys traveling with his family and hiking & biking on Lebanon's Rail Trail.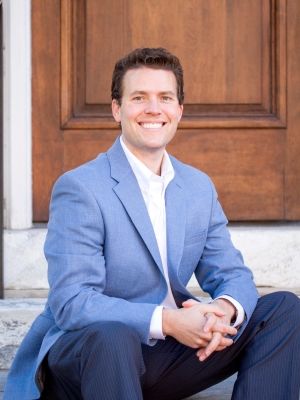 As a member of the Penn State Alumni Association, Robert is a proud supporter of the Penn State Four Diamonds Fund. Robert is also an active member of Lebanon County. He donates his services by assisting with charitable organizations such as the Hershey Palmyra Sertoma, American Heart Association, American Cancer Society and numerous others.
717.926.5153 | rbering@beringrealestate.com