Jordan Klusman, Agent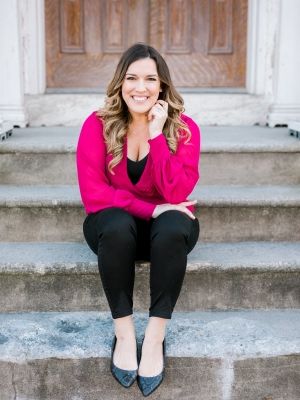 Jordan was born and raised in Delaware County, PA. She attended Bloomsburg University for her undergrad, the University of Pennsylvania for her radiology certificate and Washburn University for her certificate in radiation therapy. She is currently a radiation therapist at the Milton S.Hershey Medical Center, going on her 6th year in the field.
She resides in Schuylkill County, with her husband, Ty and their two dogs Onyx (husky/lab) and Riddick (German shepherd mix). When not visiting their families they enjoy spending time outdoors, preferably by the beach, or lounging at their home. Jordan enjoys crafting, trying different recipes and traveling as much as she can.
For the past 8 years she has been involved in owning college student rentals in Bloomsburg with her husband. In the past 2 years they have been renovating homes within Schuylkill County, and plan to continue to do so in the future.
Like the nature of her job as a radiation therapist, Jordan is well accustomed to taking on challenging life circumstances for her patients and guiding them step by step, side by side, through the journey they are embarking. "Together we will conquer the fear of the unknown and make the experience of buying your new home as care free and abundantly informed as possible!"
JordanK@BeringRealEstate.com | 610.639.5218