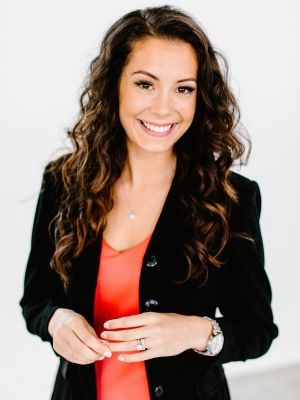 Michaela Adcock, Agent
Michaela was born and raised in York and moved to Lancaster in 2017. She attended both York College of Pennsylvania and Yorktown Business Institute. Currently she is enrolled in online college courses just to keep her mind sharp and further her education!
In 2019 she married her husband, Michael Adcock. Their first child, Cade, was born in 2020 with their next child, Lincoln, arriving in 2021!
Both her and her family are very active and do lots of outdoor activities. Hobbies include mountain biking, riding Peloton, snowboarding and traveling. In her free time, you'll find Michaela coaching competitive gymnastics in Lititz. Competitive gymnastics has always been a passion now turned hobby for 10+ years! This passion has allowed her to produce world podium level gymnasts.
"Real Estate has always been exciting to me! I love helping people in the real estate process from start to finish. I understand that each real estate deal is different and I love challenges. It would be a great honor to have the opportunity to be your Realtor.".
Michaela@BeringRealEstate.com | 717.781.9500