Hosting a personal property or estate sale requires a significant amount of planning, time and manpower. Unfortunately, when most people need to liquidate an estate or personal items, these resources are in short supply.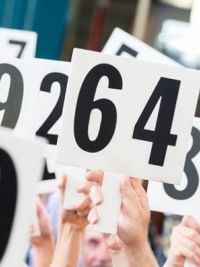 Bering Real Estate Auctions can simplify this process by providing our services to quickly and efficiently organize sale items, take detailed inventory, prepare comprehensive and informative sale guides and allow bidders to bid from anywhere in the country with the Bering Real Estate Auctions APP. Combined with our proven marketing methods, your estate auction is guaranteed to be a success. Whether you are downsizing, regrouping after a loss, or simply need to reorganize, Bering Real Estate Auctions can serve your personal property and estate auction needs. Please contact us today for more info at 717.641.3729.
Estate auctions are the most common method used to bring liquidity to an estate. Often, families and executors do not know where to begin in the process of liquidating a loved one's assets.
That's where Bering Real Estate Auctions can help!
Regardless of the size of the estate, our team is able to provide the right options in regards to moving and complete full clean outs. Need improvements prior to the auction? We also have a team which can make repairs or improvements to the property before the auction to insure that top dollar can be achieved.
Our family owned company has years of experience in this process and we have the training and knowledge to help with these matters. Our main goal is compassion and having your family's best interest in mind when handling lifelong collections, general items or cherished heirlooms. We provide a comprehensive service including the liquidation of personal property, automobiles, firearms & real estate to bring top dollar for the estate.
CALL 717.641.3729 (Lebanon County) or 717.641.3210 (Lancaster County)