Bill Bering Jr. - Vice President
CRS (Certified Residential Specialist)
PSA (Pricing Strategy Advisor)
SRS (Seller Representative Specialist)
REAL ESTATE AUCTION ADVISOR
Bill graduated from Lebanon High School in 2001 and graduated from Penn State University in 2005 with a Bachelor of Science in Wildlife and Fisheries Science. In 2005, Bill also attended the Worldwide College of Auctioneering to follow his father's footsteps and obtain his auctioneer license to sell automobiles and real estate. In addition to selling real estate, Bill is a car auctioneer for Manheim and Adesa Auto Auctions, two of the largest automobile auction companies in the world.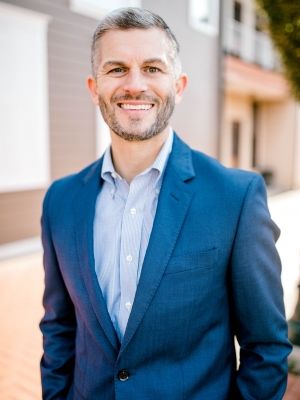 Bill has been a Lebanon County resident his entire life and currently calls his home in northern Annville. Bill is married to his wife Mollie and has 2 daughters with a son on the way. In his spare time, Bill enjoys spending time with his family and being outdoors. Hunting is his favorite outdoor activity.
His local market expertise and real estate experience will benefit you whether you are serious about buying or selling a home. Bill's strengths are mainly a strong focus, persistence, and attention to details. When buying or selling real estate of any kind, one must pay close attention to the details. Please allow me the opportunity to help you, your family and friends with all of your selling, buying and real estate auction needs.
Bill has also earned his Certified Residential Specialist (CRS) designation. This is the highest designation awarded to sales associates in the residential sales field. The CRS designation recognizes professional accomplishments in both experience and education. Less than 4 percent of all licensed Realtors are Certified Residential Specialists.
Bill is also a Pricing Strategy Advisor (PSA). A PSA is able to analyze the existing real estate market to be able to confidently determine the market-based value range of a home and collaborate effectively with appraisers. Bill is one of the few Pricing Strategy Advisors who hold this certification in Pennsylvania.
Another accomplishment that Bill is proud of earning is his Seller Representative Specialist (SRS) designation, the premier seller agency designation in the country. He joins an elite group of real estate professionals in North America who have earned the SRS designation providing exceptional knowledge and skills for seller transactions.
Currently, Bill is actively involved in local government and is 1 of 3 Supervisors for Swatara Township - Lebanon Co. Bill also serves on the Board of Directors for the Lebanon Valley Chamber of Commerce, Lebanon Rescue Mission and a committee member for his local Church Our Lady of Fatima.
Bill@BeringRealEstate.com