Tony Rose, Agent
Tony Rose grew up in Enola, Pennsylvania and later graduated from both Indiana University of PA with a BS in Elementary Education and East Stroudsburg University with a Masters in Education. He has been a resident of Lebanon County since 2003 when he and his wife, Erin, moved from the Poconos to Palmyra.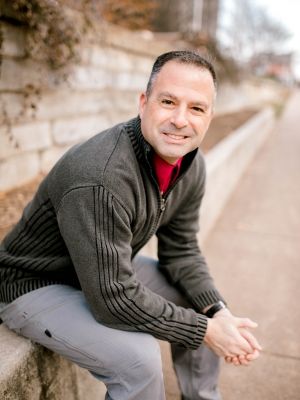 Tony was a Fifth Grade Teacher for 15 years before he switched career paths and decided to work as the Lay Mobilizer and Community Outreach Coordinator for Gravel Hill UMC in Palmyra. In 2020, due in large part to the restrictions placed on Community gatherings because of the pandemic, Tony switched careers once again and joined PHEAA as a Buyer, a full time role that he currently enjoys. He has always had an interest in Real Estate, and recently he received his PA Salesperson License with a desire to work Part-Time for Bering Real Estate.
Tony has been a very active member of the Palmyra community. He has served as Secretary for the Palmyra Area Business Association as well as Co-Chair to their Holiday Parade Committee. Over the past decade, he has organized several large community activities including annual Community Days, the 4 Seasons Race Series to benefit the Caring Cupboard, an Annual Veteran's Day Luncheon, and an yearly Chili Cook-off, amongst many other things. He is also the author of a self-published middle-grade book, "The Chinese Buffet" and is currently working with another Palmyra business owner on a Historical Fiction novel about the Lincoln Assassination.
As a former teacher and community event organizer, Tony truly enjoys interacting with and helping other people. What he lacks in experience as a Realtor, he makes up for with his strong sense of loyalty and commitment to others.
Tony lives just north of Palmyra with his wife of 27 years, Erin, and three of their four children. They recently added Lucy, a Labradoodle pup, to the mix just to keep things interesting! Tony is an avid Green Bay Packer fan, and he truly believes the G on their helmet indicates that they are God's Team. In his spare time, he enjoys writing, playing the drums as if he was an 80s Rock drummer, reading, and spending time with his wife and children.
Tony@BeringRealEstate.com | 717.649.0960