Jordan Mummau, Agent
Jordan strongly believes that real estate is the principal foundation for building wealth and a key component in achieving the American Dream. His passion for real estate and his success in negotiating, buying, leasing and selling real estate ultimately led to more and more people inquiring about how they too can negotiate, buy and sell real estate successfully. Because of this outreach, Jordan saw an opportunity to get his real estate license that would allow him to couple his passion to purpose in assisting his clients analyze, buy and sell real estate.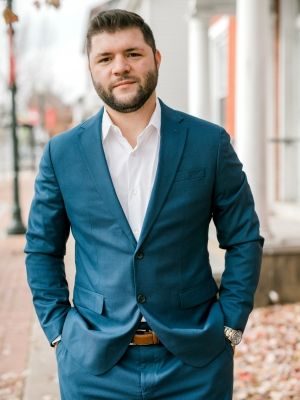 Jordan takes great pride in differentiating his skill set in an increasingly competitive real estate agent market. Above all things, he's client focused. He's an agent that puts your needs and goals above all else. Second, Jordan understands effective marketing. From social media to in-print advertisements, marketing is a very important aspect of a sales cycle. In addition, Jordan boasts a deep understanding of how to successfully finance properties and how to utilize past, current and future market data to deliver the best results to his clients. He understands that a real estate purchase or sale is often the biggest financial decision his clients will make in their lives. He's adamant about providing unique value to his clients regarding the financial benefits that a seller or buyer can achieve by utilizing his knowledge and creativity in the ever-changing real estate market.
"I'd love the opportunity to speak with you if you're considering buying or selling or if you simply have questions about the process or questions about investing. I encourage all my clients to seek out the best agent and choose one they feel most comfortable handling such an important transaction. However, I believe it's my sole job to deliver the results you deserve in a manner that aligns with your goals. It's my belief that my extensive experience in all facets of real estate make me uniquely qualified to be the agent that will best serve you and your family."
Jordan and his wife Victoria, along with their son Owen and daughter on the way reside in Lebanon County. They attend LCBC Church in Lancaster County and are involved in many activities in and around Central Pennsylvania. Jordan and his wife enjoy golfing, fishing and recreational water sports and have a sincere passion for helping others.
Jordan@BeringRealEstate.com | 717.222.0986